Document formatting services — MS Word
Does formatting your document take valuable time away from your writing?
I can re-format your working document so all pages look the same and your document becomes automated.
This means you can get on with your work and collaborate with other authors or editors without getting frustrated by formatting issues.
Improvements include:
removing corruptions from text, styles and other features
automating headers and footers
implementing dynamic numbering of sections, lists, boxes, tables and figures
fixing or inserting internal and external hyperlinks
automating the contents table and cross-references
inserting and formatting citations from EndNote databases to create bibliographies
making the document accessibility compliant.
I am happy to discuss any other requirements or customisations for your document.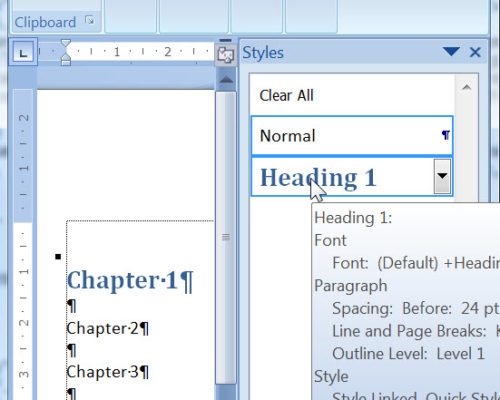 Cost details
Please contact me for a quote.
Contact me